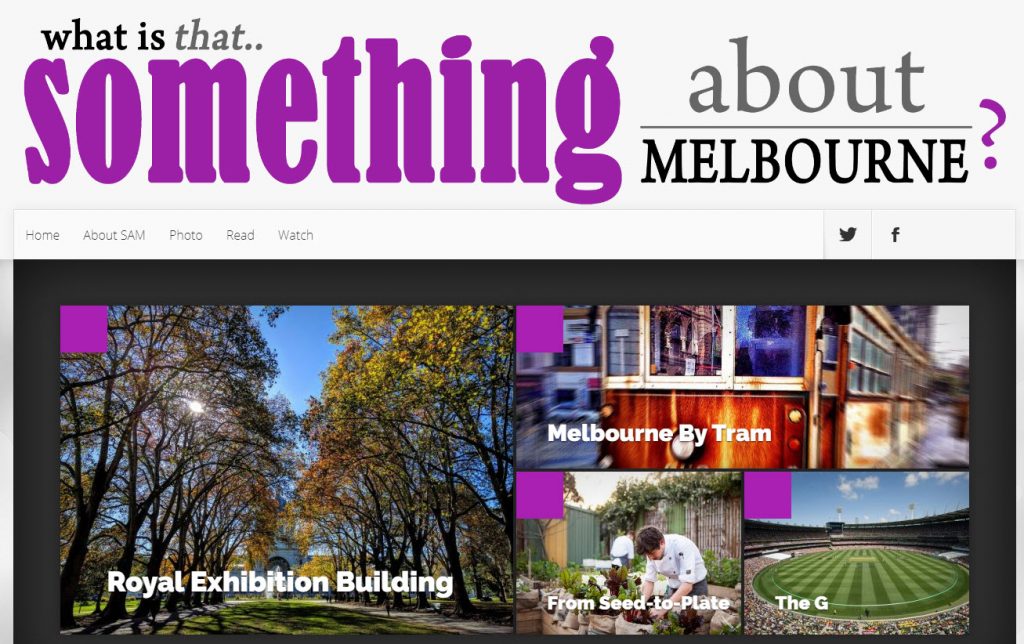 Something About Melbourne is a passion for the city of Melbourne.
We're trying to discover the SOMETHING about Melbourne that inspires, intrigues and delights so many.
The special something that makes us so passionate about the city of Melbourne.
We know there is 'something' about Melbourne, but what is it?
Written and collated by the Red Helmet, aka MelB senior editor and chief: www.onlymelbourne.com.au.
BOOK: Something About Melbourne
SAM is a love for Melbourne
Melbourne is unique, no other city can claim a passion and love like Melbourne
Melburnians feel it, experience it, share it but what is it?
What is that special something that makes Melbourne the great city we all know and love?
Tell us you're special something!
---
Website: onlymelbourne.com.au
URL: somethingaboutmelbourne.com
Established: 2016
Publisher: Ripefruit Media