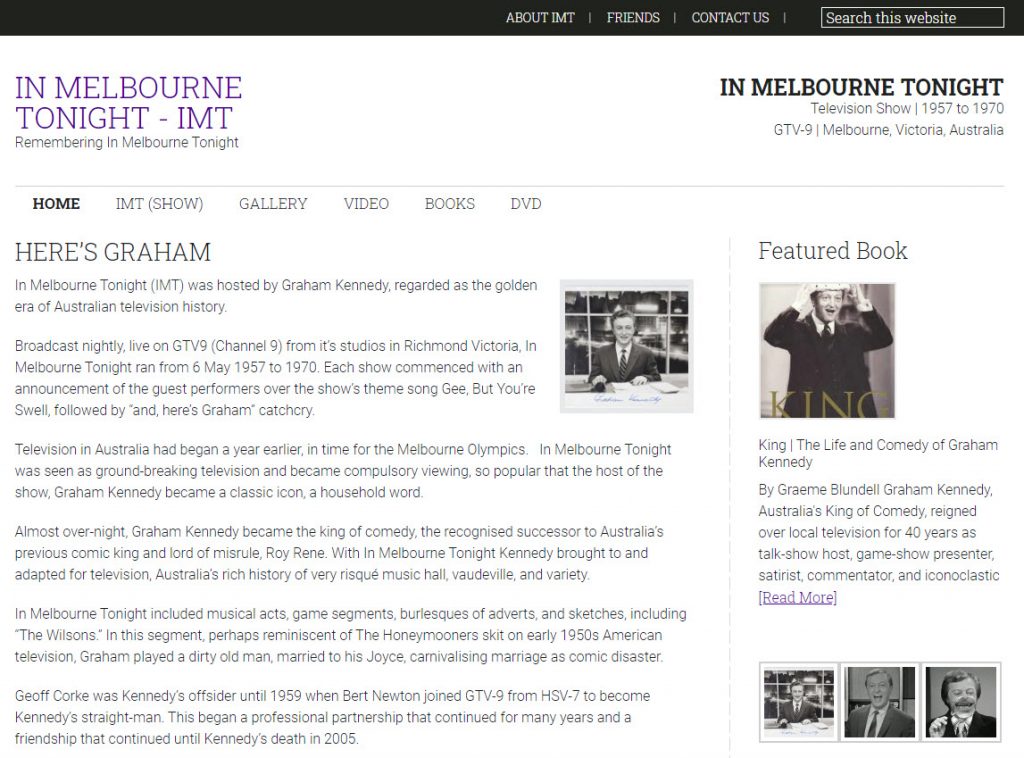 inmelbournetonight.com.au web site is a tribute to the television show: In Melbourne Tonight (IMT) regarded as Australia's greatest ever television show.
Hosted by the King of Television, Graham Kennedy, the show was nightly fodder for my parents, and later myself with the vast majority of Melburnian's tuning in every night, to see what might happen.
Invariably, something always did.
In Melbourne Tonight (IMT) was hosted by Graham Kennedy, regarded as the golden era of Australian television history.
Broadcast nightly, live on GTV9 (Channel 9) from it's studios in Richmond Victoria, In Melbourne Tonight ran from 6 May 1957 to 1970. Each show commenced with an announcement of the guest performers over the show's theme song Gee, But You're Swell, followed by "and, here's Graham" catchcry.
Something for fans and IMT tragics like myself
---
Website: inmelbournetonight.com.au
URL: inmelbournetonight.com.au
Established: 2004
Publisher: Ripefruit Media