Just Melbourne is your digital guide to our great city. We publish local news, opinions, what's on, guides, jobs and homes. All your Melbourne in one website.
Just Melbourne exists to serve people that have chosen to make Melbourne their home. We produce useful guides and content in an easy to read format.
We are 100% bootstrapped & owner-operated. We started off as a simple WordPress blog in late 2018 and have grown quickly into the website you're browsing right now. Not being owned by a big corporate media company means we are able to focus on a smaller number of high-quality relationships with brands rather than always chasing new advertisers.
What drives us
Strive to be the best Melbourne focused content producers
Work hard but have lots of fun along the way
Focus on depth of relationships rather than metrics
Our Mission: Be the best 100% Melbourne focused local media brand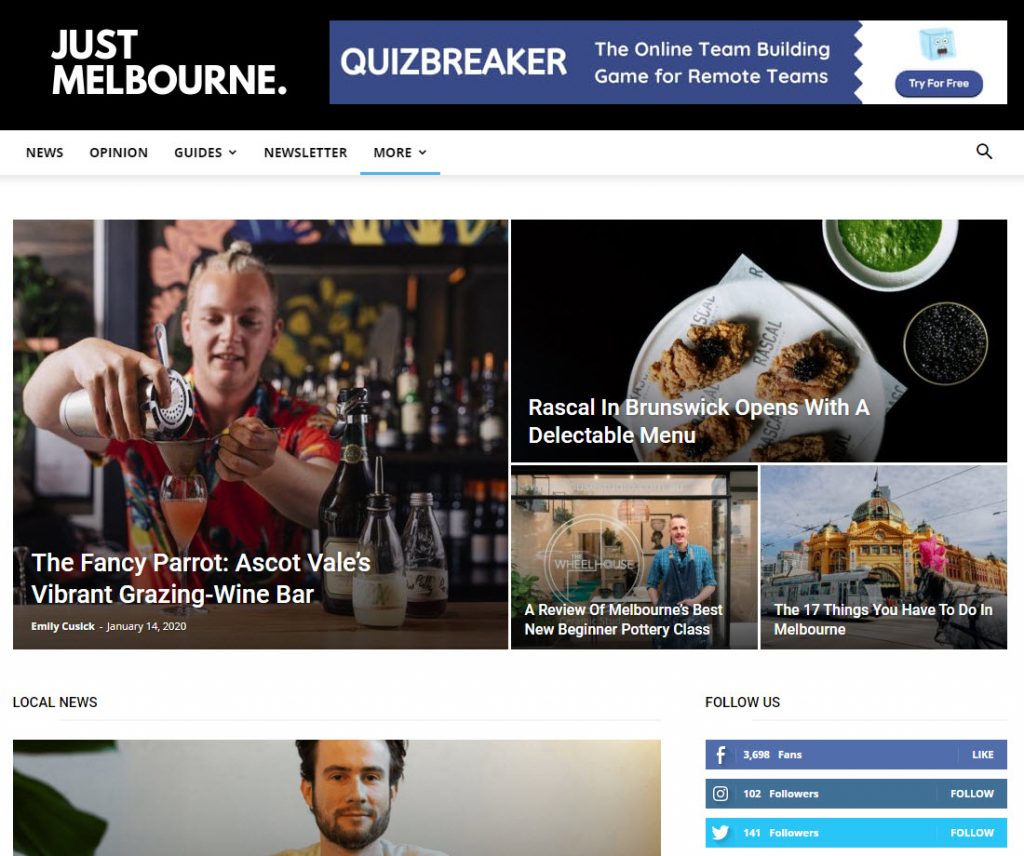 ---
Website: justmelbourne.com.au
URL: justmelbourne.com.au
Established: 2018
Publisher: Nathan Murphy – Founding Editor